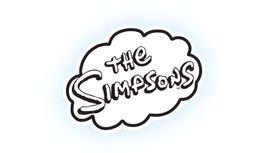 The Simpsons is one of the many franchises featured in LEGO Dimensions. It is based on the popular FOX sitcom, created by Matt Groening and animated by Film Roman/Klasky-Csupo. The show mainly revolves around Homer Simpson.
About
This animated comedy series focuses on a family in Springfield in an unnamed state. The head of the Simpson family, Homer, is not a typical family man. A nuclear-plant employee, he does his best to lead his family but often finds that they are leading him. The family includes loving, blue-haired matriarch Marge, troublemaking son Bart, overachieving daughter Lisa and baby Maggie. Other Springfield residents include the family's religious neighbor, Ned Flanders, family physician Dr. Hibbert, Moe the bartender and police chief Clancy Wiggum.
Related Characters/Objects
Levels
Locations
Connections
Trivia
Ad blocker interference detected!
Wikia is a free-to-use site that makes money from advertising. We have a modified experience for viewers using ad blockers

Wikia is not accessible if you've made further modifications. Remove the custom ad blocker rule(s) and the page will load as expected.