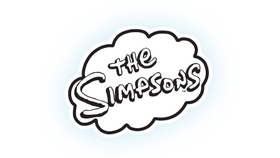 The Simpsons
is one of the many
franchises
featured in
LEGO Dimensions
. It is based on the popular
FOX
sitcom, created by Matt Groening and animated by
Film Roman
and
Klasky Csupo
. The show mainly revolves around
Homer Simpson
 and his family.
About
This animated comedy series focuses on a family in Springfield in an unnamed state. The head of the Simpson family, Homer, is not a typical family man. A nuclear-plant employee, he does his best to lead his family but often finds that they are leading him. The family includes loving, blue-haired matriarch Marge, troublemaking son Bart, overachieving daughter Lisa and baby Maggie. Other Springfield residents include the family's religious neighbor, Ned Flanders, family physician Dr. Hibbert, Moe the bartender and police chief Clancy Wiggum.
Related Characters/Objects
Non-Playable Characters
Levels
Locations
Trivia
The voices of The Simpsons, Dan Castellaneta, Julie Kavner, Nancy Cartwright, Yeardley Smith, Hank Azaria, and Harry Shearer were not available in LEGO Dimensions, likely due to Fox requiring the use of series audio or voiceover to be licensed separately from the IP itself, resulting in additional costs that could not be properly worked into the game's budget during the development of the game.

This may also explain the use of sound-alike music tracks in place of the actual Simpsons theme or any remixes there of during the game. Despite this, the game uses archive audio from the The Simpsons characters voiced by Dan Castellaneta and Johnny Cash, leaving the other characters voiced by Julie Kavner, Nancy Cartwright, Yeardley Smith, Hank Azaria, and Harry Shearer having no lines in the game.

This results in some unusual scenarios with the characters, the most particular of which are Bart, due to being a playable character, and Marge, who shows up frequently in the cutscenes of Homer's level, The Mysterious Voyage of Homer.

Along with Ghostbusters and Back to the Future, this is one of the only franchises that had a level in the game's story, but did not have an antagonist that hindered the progress of the heroes as a boss. This is possibly due to the fact that popular villain Sideshow Bob hasn't been made into a minifigure yet.
The TARDIS being used to time-travel in both Simpsons levels rather than the DeLorean Time Machine is likely a reference to the inconsistent time period that the Simpsons takes place in, one of the show's longest-running gags.